I live in Edinburgh and have worked for NHS Scotland for more than 30 years. I'm currently managing a team of 120 administration staff in six mass vaccination centres in Lothian. In my spare time (!) I enjoy writing feel-good fiction. I love the creative process from coming up with an idea, to writing the last line to seeing the front cover come to life.
My first stab at writing a novel began in 2001 – Being Gil's Sister – a story of sibling rivalry, runaway nuns, love and aliens! I'm often inspired by an overheard comment or seeing something that makes me laugh.
Having completed the latest set of three novels, I was looking for expertise in publication. I researched the field and selected the Self-Publishing Partnership, making contact through the website. They responded immediately and we arranged a time to call, when we discussed all aspects of the process. I hadn't considered producing a paperback but was excited at the thought of seeing my work in print.
We agreed that we would prepare all three novels for digital and paperback release consecutively. The Managing Editor supervised the production from start to finish and kept me focused on the action required at each stage. The editing was really helpful and I found their comments and suggestions improved my writing.
Camp Crackers is the next adventure with reluctant siblings Sunny and Gil, as featured in my first novel. They are persuaded to spend their summer holiday renovating their uncle's shabby cottage in the Scottish Borders, only to discover an invasion of mad campers in his back garden.
As we neared the launch date for Camp Crackers, a box of my books was delivered to my home. How amazing to finally see the years of hard work in the finished product! I was delighted with the professional finish and quality of the book.
I promote my writing through Twitter and Instagram and I've been so pleased that reviewers across the world have taken time to review Camp Crackers on Amazon and Goodreads. Since publication I have featured in two popular magazines, one online article and have secured a radio interview in August!
I will market the next two books ­­– produced with the Self-Publishing Partnership – Helga Trumpet's Bestseller and Kat and the Ring later this year.
The final chapter has been the payment of my royalties, which are arranged promptly along with a quarterly report. Publishing my books has been a really satisfying learning experience for me – made stress-free by the excellent team at the Self-Publishing Partnership. www.lisastewart.co.uk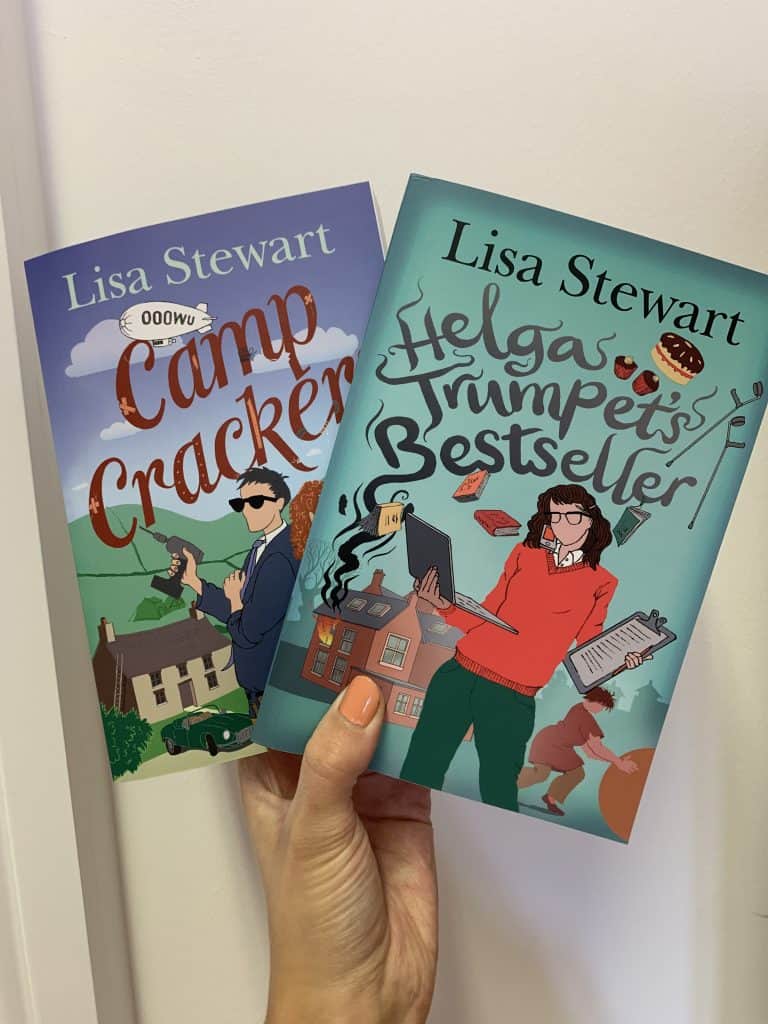 'Camp Crackers' can be bought here.
'Helga Trumpet's Bestseller' can be bought here.